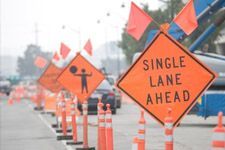 With a dynamic background, King provides innovative solutions to the most complex roadway projects.
By self performing all excavation and grading work, in addition to under ground utility installation, King maintains tight control of every jobsite. By operating two permanent aggregate recycle plants, in addition to several portable plants, we produce the necessary aggregate material saving time and money.
We strive to maintain the highest client/engineer relationship, through open communication at all times.